Token distribution to the community by cryptocurrency projects through airdrops is a common practice. But what exactly are airdrops, and how can you participate in them? In this article, we'll explain everything you need to know about airdrops in the world of cryptocurrency.
What are Airdrops?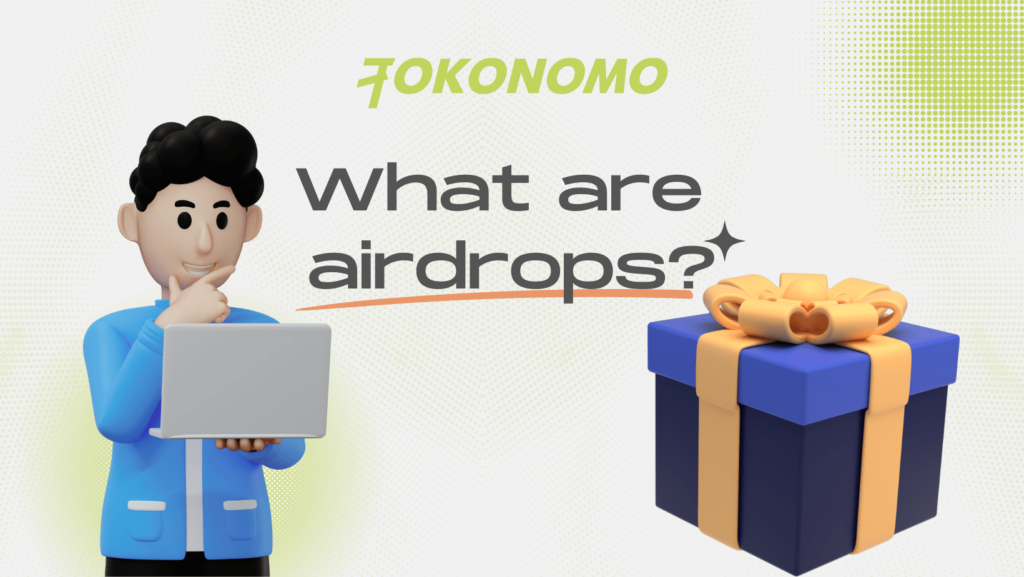 An airdrop is the distribution of a cryptocurrency token or coin, typically without charge, to several wallet addresses. Airdrops are primarily used as a marketing strategy to promote the adoption and use of the token. The goal is to create awareness and interest in the project, as well as to reward current holders of the token or coin.
There are numerous sorts of airdrops, such as:
Fork airdrops: These are airdrops that occur when a new cryptocurrency is created from a fork of an existing blockchain. For example, when Bitcoin Cash was created from a fork of the Bitcoin blockchain, a snapshot was taken of the Bitcoin blockchain, and anyone who held a certain amount of Bitcoin at the time of the snapshot received an equal amount of Bitcoin Cash.
ICO airdrops: These are airdrops that occur during or after an initial coin offering (ICO). ICOs allow cryptocurrency projects to raise money by offering tokens for sale. Some projects will distribute a portion of their tokens for free to promote their ICO or to reward early supporters.
Community airdrops: These are airdrops that are conducted by a project to reward their community or to attract new members. For example, a project might airdrop tokens to users who follow them on social media or who participate in their online community.
How to Find Airdrops
There are a few different ways to find airdrops:

Tokonomo Earn: our collection of articles that provide information on ways to obtain cryptocurrency without having to purchase it through an exchange or trade for it.
Social media: Many projects will announce their airdrops on social media platforms like Twitter, Telegram, and Discord. It's a good idea to follow the accounts of the projects you're interested in to stay up-to-date on their airdrops.
Airdrop websites: There are several websites that track ongoing and upcoming airdrops. Some popular ones include AirdropAlert, AirdropBob, and AirdropRating. These websites often have detailed information about the requirements and conditions for participating in the airdrop.
Crypto forums: Online forums like BitcoinTalk and Reddit are great places to find information about airdrops. Many projects will announce their airdrops in these forums, and community members will often discuss and share information about airdrops as well.
ICO calendar websites: Websites that track ICOs, like ICO Alert and CoinSchedule, will often list upcoming airdrops along with information about the project and the ICO.
How to Participate in Airdrops
If you want to participate in an airdrop, here's what you need to do:
Meet the requirements: Each airdrop will have its own requirements for participation. These might include holding a certain amount of a specific token or coin, following the project on social media, or joining their online community. Make sure you understand the requirements and make sure you meet them.
Get a compatible wallet: Most airdrops will require you to have a compatible wallet that can hold the token or coin being airdropped. For example, if the airdrop is for an Ethereum-based token, you'll need an Ethereum wallet. Some popular options include Metamask, Trust Wallet, etc.
Are airdrops safe?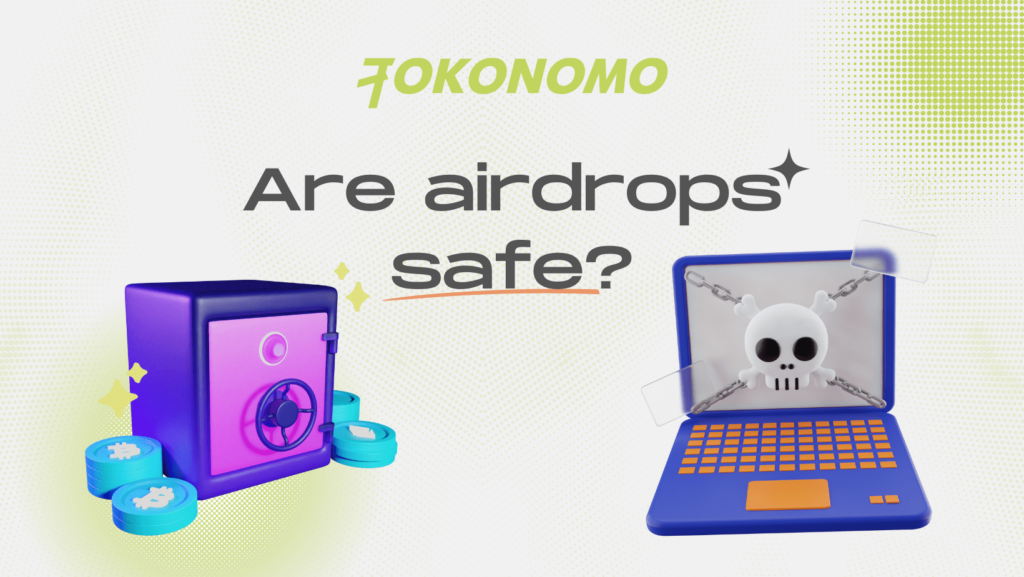 As for whether airdrops are safe, there are a few things to consider. First, it's important to be cautious when providing your wallet address to a project. Make sure you trust the project and that they have a good reputation before giving them your wallet address. It's also a good idea to use a separate wallet specifically for receiving airdropped tokens, rather than using your main wallet that holds your other cryptocurrencies.
Another thing to be aware of is scam airdrops. Unfortunately, there are some bad actors in the crypto space who will try to scam people by pretending to conduct an airdrop. They might ask for personal information or for you to send them some cryptocurrency in order to receive the airdropped tokens, but in reality, they have no intention of actually giving you anything. To avoid falling victim to a scam airdrop, be sure to do your due diligence and research the project and the airdrop before participating. In general, as long as you take the necessary precautions and exercise caution, participating in airdrops can be a safe and easy way to acquire new tokens and coins.
What are the most popular airdrops in crypto so far?
It's difficult to say which airdrops have been the most popular, as it can depend on a variety of factors such as the size and reach of the project, the perceived value of the airdropped tokens, and the overall interest in the cryptocurrency market at the time of the airdrop.
That being said, some airdrops that have received a lot of attention in the past include:
Bitcoin Cash airdrop: When Bitcoin Cash was created from a fork of the Bitcoin blockchain in 2017, a snapshot was taken of the Bitcoin blockchain, and anyone who held a certain amount of Bitcoin at the time of the snapshot received an equal amount of Bitcoin Cash. This airdrop was particularly significant because it was the first time that a major cryptocurrency had undergone a hard fork and airdropped tokens to its holders.
Stellar Lumens airdrop: In 2018, Stellar Lumens conducted an airdrop of 16 billion XLM (the native token of the Stellar network) to users of the cryptocurrency exchange Coinbase. The airdrop was intended to promote the adoption of the Stellar network and to encourage Coinbase users to learn more about the platform.
TRON airdrop: In 2019, the TRON Foundation conducted an airdrop of 30 million TRX (the native token of the TRON network) to users of the popular cryptocurrency wallet provider Ledger. The airdrop was intended to promote the adoption of the TRON network and to reward Ledger users for their support. It's worth noting that the popularity of an airdrop can also be influenced by market conditions. For example, an airdrop that might have been considered popular at one time might not be as well-received if the cryptocurrency market is experiencing a bearish trend.
Conclusion
In conclusion, the airdrop is one of the most popular and safe marketing strategies for new crypto projects to gain more exposure and supporters. Every year, the crypto community earns a lot of money for free just by supporting a project they like. Possibilities are unlimited, use methods that we described in this article before and improve your chances of getting a valuable airdrop.
Hopefully, this article was useful for you and you will find a new amazing airdrop. Cheers!