Intro

After the recent DeFi boom and the significant rise of daily active web3 users, there have been a lot of nuances in using all delights DeFi provides. In this article, you will get to know all steps required for safe investing in DeFi, using it and how to invest in DeFi.

Let's start with the basics.
Getting started
1. Creating a DeFi wallet
To use all DeFi dApps you need a specialized decentralized wallet that will allow you that. There are many different wallets available at the moment like MetaMask and Trust Wallet.
All you need is to install it as a browser extension or download it on your mobile device. At the moment of creating a new wallet, you will be forced to save a special recovery (seed) phrase that usually consists of 12 or 24 random words. It is VERY important to save it and/or remember it because otherwise, you will not be available to regain access to your wallet in case you lose access to it.
2. Getting your first coins
After you will have a ready-to-go wallet, you will need to get the first coins to get started. If you are planning to use the Ethereum network, you will need to buy Ethereum (ETH). If BSC (Binance Smart Chain), then BNB (BEP-20). You can get them through different providers like MoonPay or Ramp. Usually, they are already integrated into the most popular DeFi wallets, so you can buy any coins you need literally in a few minutes.

After you did everything, you will have a DeFi wallet loaded with the needed for you coins!
Now you are ready to explore DeFi world and use all delights that it provides.

Investing in DeFi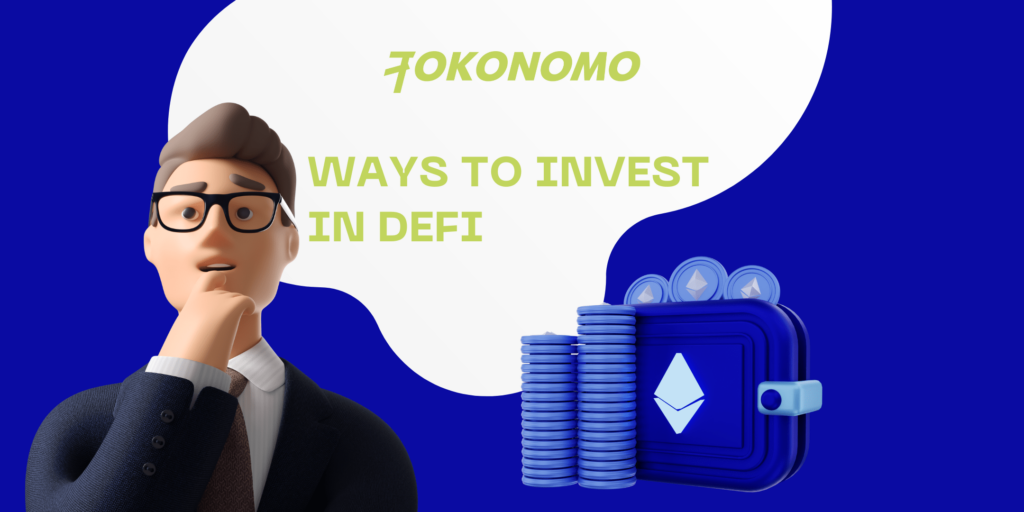 There are many ways to invest in DeFi projects. In this article, we will go through three main ways to invest: buying tokens on DEX, participating in IDOs and investing in DeFi indexes.
1. Buying tokens on DEX


This is one of the most popular and easiest methods to invest in DeFi ecosystem.
There are many projects that have tokens that are tradeable on DEXs (decentralized exchanges). All you need to do is find them, DYOR and buy these tokens for the short or long term. This will allow you to profit from buying and selling these tokens after any price movement.

How to use DEXs (decentralized exchanges)?

DEX is one of the types of a lot of available dApps built in DeFi. Similar to other decentralized applications, all you need is to connect your wallet to the chosen dApp, choose the token that you are looking to buy, and confirm the transaction. We have explained decentralized exchanges in this article.
2. Participating in IDOs (Initial DEX Offerings)
This method of investing gained a lot of hype a few years ago. Many new projects are looking for funds and using specialized decentralized IDO platforms to raise funds for their startups by selling their tokens to early investors. Through these platforms, you can find a project that you are interested in and invest in it at the earliest stage. Most times, it can ensure a pretty big percentage of tokens for you and bring a lot of profits in the long term (of course, if the project is good enough and will get more attraction in the future).

A detailed review of the best IDO platforms is available here.
3. Investing in DeFi indexes
One of the latest innovations in DeFi is DeFi incides. A decentralized index fund's closest conventional financial equivalent is an exchange-traded fund (ETF), which monitors the performance of an index, sector, commodity, or particular asset.
It's one of the easiest and safest ways to invest in DeFi, because it allows you to be invested in the top DeFi projects without paying attention to the fast-moving markets.

The most popular DeFi index at the moment of writing this article is DPI (DeFi Pulse Index). It combines 12 of the most popular DeFi tokens on the Ethereum network and regularly updates with other tokens giving you an opportunity to always be invested in the most innovative projects.
Best coins/tokens to invest in 2023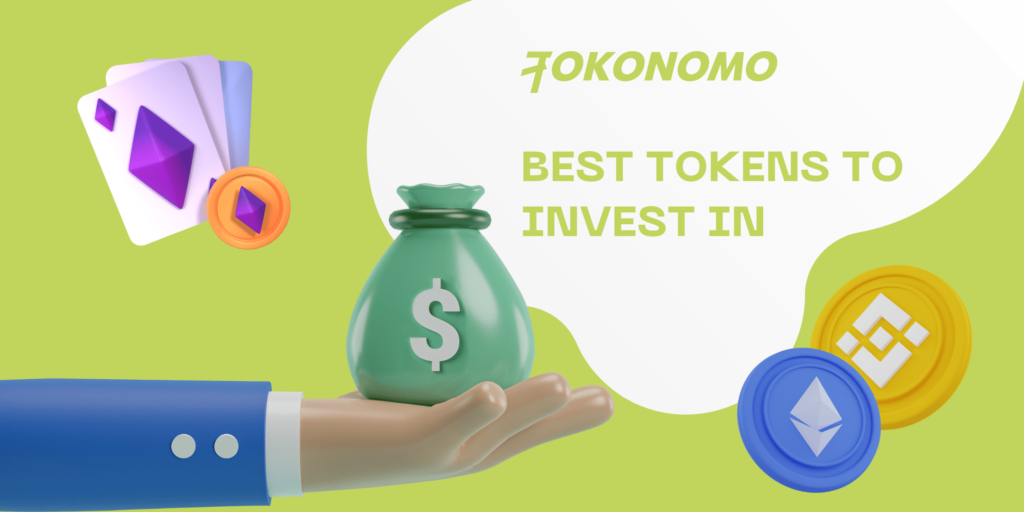 Following the DeFi boom, there have been created a lot of different tokens by projects. The safest coins to invest in DeFi are native coins like Ethereum and BNB. They are backed by the biggest DeFi projects in the world and have a smaller risk to lose your invested money.
If you are looking for more profits and risk investments, you should check out projects with a smaller market cap. We will not give any financial recommendations so please do your own research and find the real DeFi gems.
We have shared some ways to find new tokens in this article.
Conclusion
DeFi sphere has increased significantly in the past few years. It has opened a lot of opportunities for projects to innovate in the financial sphere and for investors to build capital. Hopefully, this article will help you to make your first steps in the DeFi world and learn the basics. Also, check out our other articles to dive into separate topics deeper. All DeFi articles are available here.