In the past few years, IDO was and still is a very popular way to fundraise money for projects and make profits for investors. Following that, there are a lot of IDO launchpads that provide the possibility to launch IDO and participate in it easily.
In this article, we will go through popular IDO launchpads and compare them with each other.
Top 5 IDO launchpads in 2023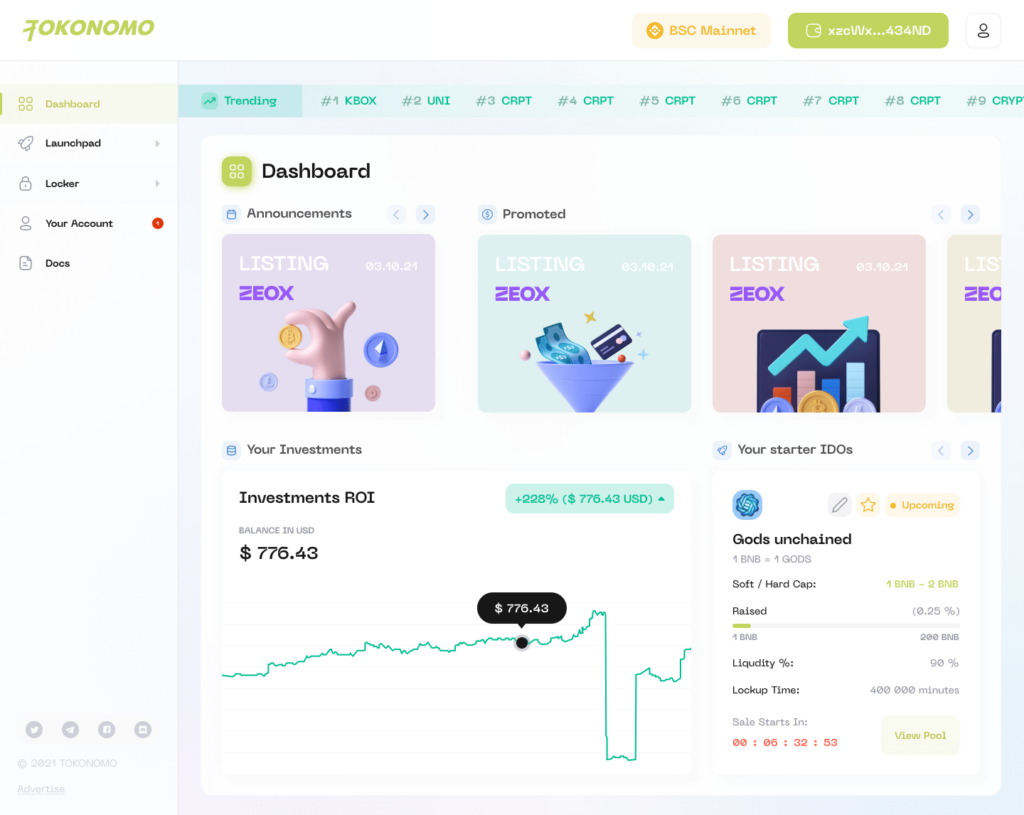 Tokonomo offers a launchpad that provides the best IDO experience both for projects and investors. That is possible because of the simple UI and optimized smart contracts. It supports popular blockchains like BSC (Binance Smart Chain), Ethereum, and more. Also, Tokonomo has unique functions like a return on investments calculator, real-time statistics of the most popular projects on the platform, free KYC for project owners, and presale token analytics. That brings Tokonomo launchpad to the first place in our ranking.
Compare Tokonomo with other IDO launchpads.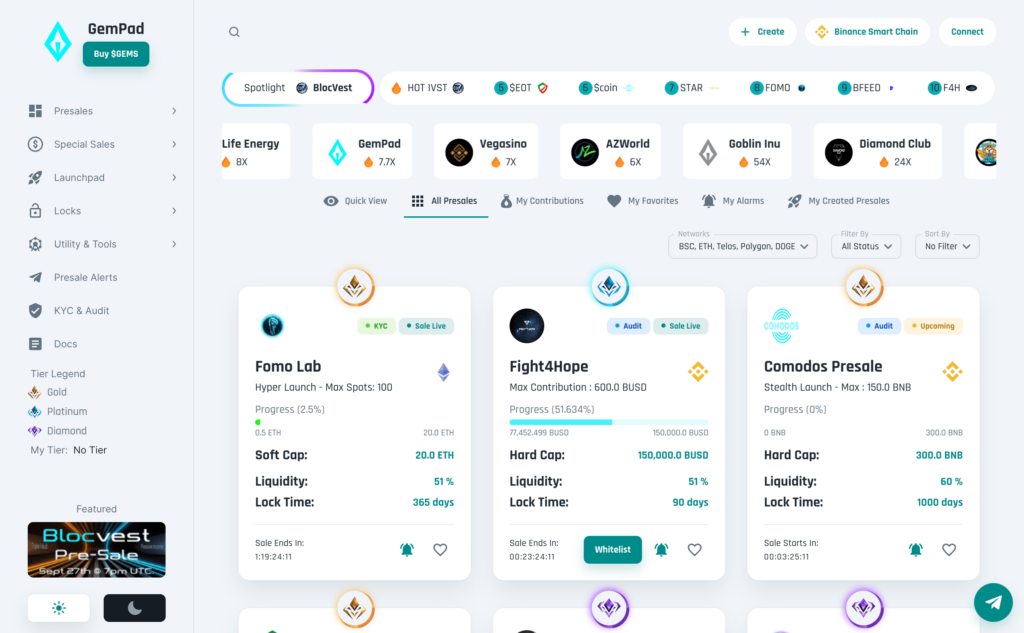 Popular launchpad nowadays. Gained hype after releasing a system of tiers. The safer and better a project is, the higher the tier. The levels are common, gold, platinum, and then diamond. A lot of huge projects launched their IDO through Gempad without any scandals. However, some bugs still occur sometimes, but still good to go.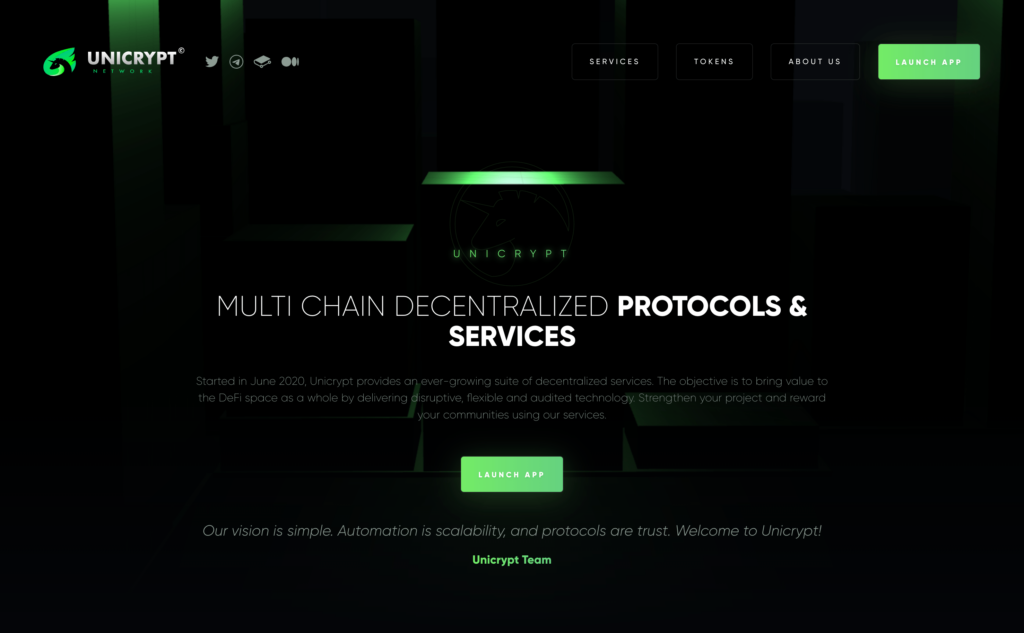 One of the oldest IDO launchpads on our list. It was popular a few years ago at the beginning of IDO hype, but then deteriorated and lost market power due to constantly changing IDO rules and bugs associated with them. Recommended because of its credibility, but not the best on our list.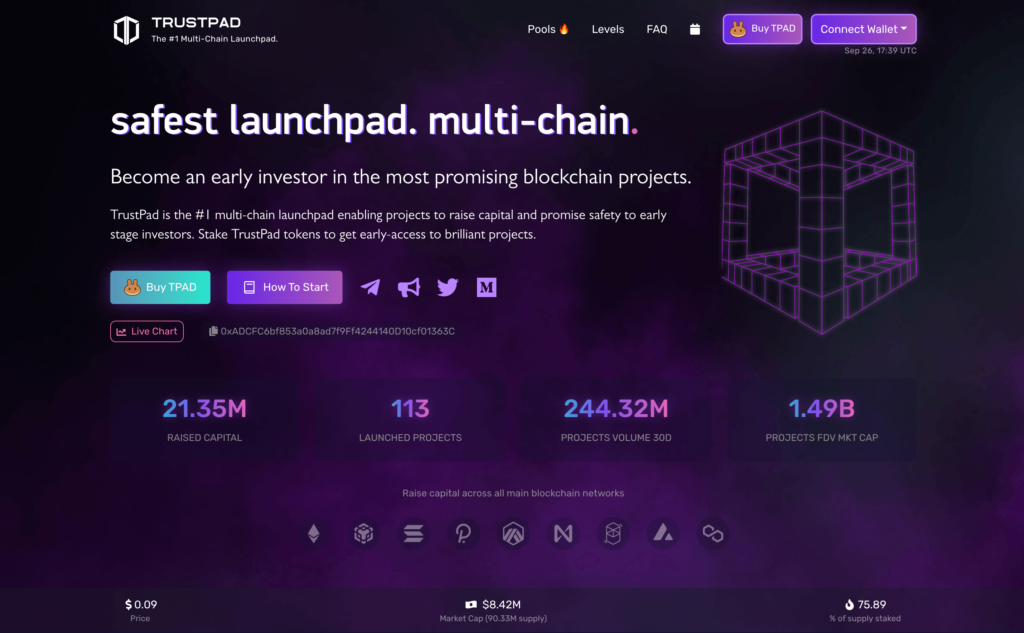 Also, a quite popular launchpad. Released in 2021 and had some good projects launching with them. I didn't see any major problems with their launchpad, so can recommend it. Should be a good launchpad to create an IDO or participate in it.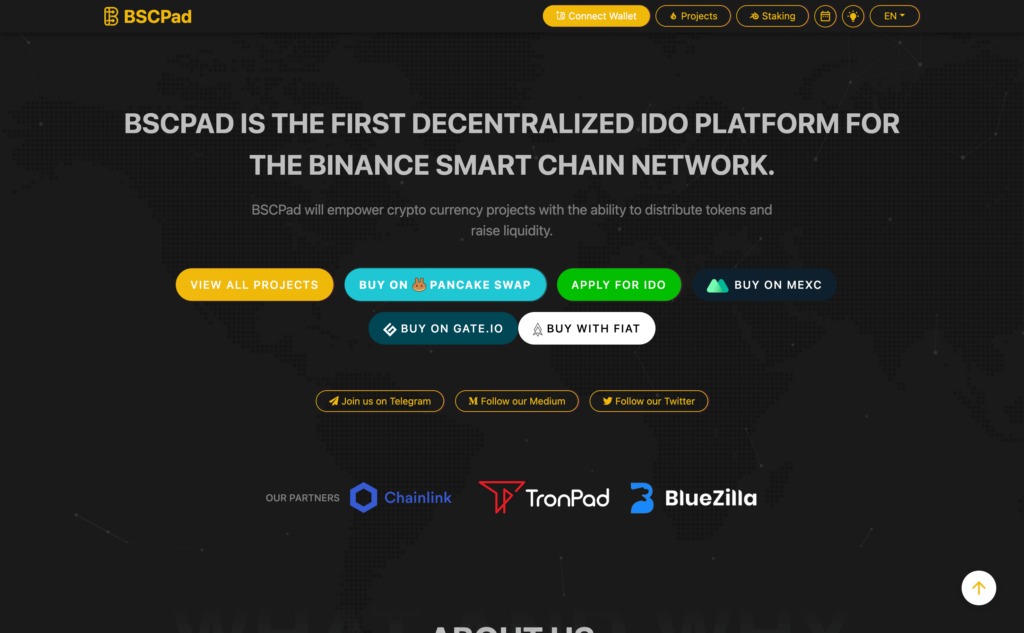 BSCPad was the first launchpad ever released on BSC (Binance Smart Chain). I give them a place on that list only because of that. They had a lot of issues with running IDOs before, didn't release anything new for a long time, and have old unoptimized smart contracts. It is not advised, but you are free to use it.
How to participate in IDO?
On Tokonomo launchpad, the process of participating in IDO is as easy as possible. All you need is to connect your wallet, open the IDO page and wait for it to start. After the beginning of IDO, you will be able to choose the amount you would like to invest and confirm the transaction in your wallet. After a successful transaction, you will be a happy owner of new tokens and will be able to see them in your wallet. Also, you can track your previous investments in the separate category of your profile on Tokonomo to see if it was profitable or not.
Conclusion
All that info leads us to the fact that there are a lot of possibilities and options in the IDO sphere. Choose your favorite launchpad, participate in exciting IDOs, and secure profits. Of course, don't forget to DYOR! Good luck!